Tim Keller, AFSCME endorsed candidate for ABQ Mayor, sits down and speaks directly to ABQ City Employees. 
On Friday, July 7, 2017 Tim Keller sat down with Council 18 President Casey Padilla to discuss the issues that are important to City Employees. We recorded the session and are glad to bring this first video with TIm Keller directly to you. 

Please listen and see for yourself why Tim Keller is AFSCME's choice to lead the Duke City forward!
"Albuquerque's city employees are true unsung heroes because they provide the vital services we all rely on every day and too often take for granted," said Keller. "I am honored to have their support, and the support of so many public servants, for our people-powered campaign and look forward to working closely with them to implement policies that improve the quality of life for all Albuquerque families."

AFSCME Council 18 joins with these unions in endorsing Keller's campaign:
Southwest Regional Council of Carpenters
International Brotherhood of Teamsters Local 492
Plumbers and Pipefitters Local Union 412
Laborers' International Union of North America Local 16
International Union of Painters and Allied Trades Local 823
New Mexico Building and Construction Trades Council
International Brotherhood of Electrical Workers Local 611
Iron Workers Local Union 495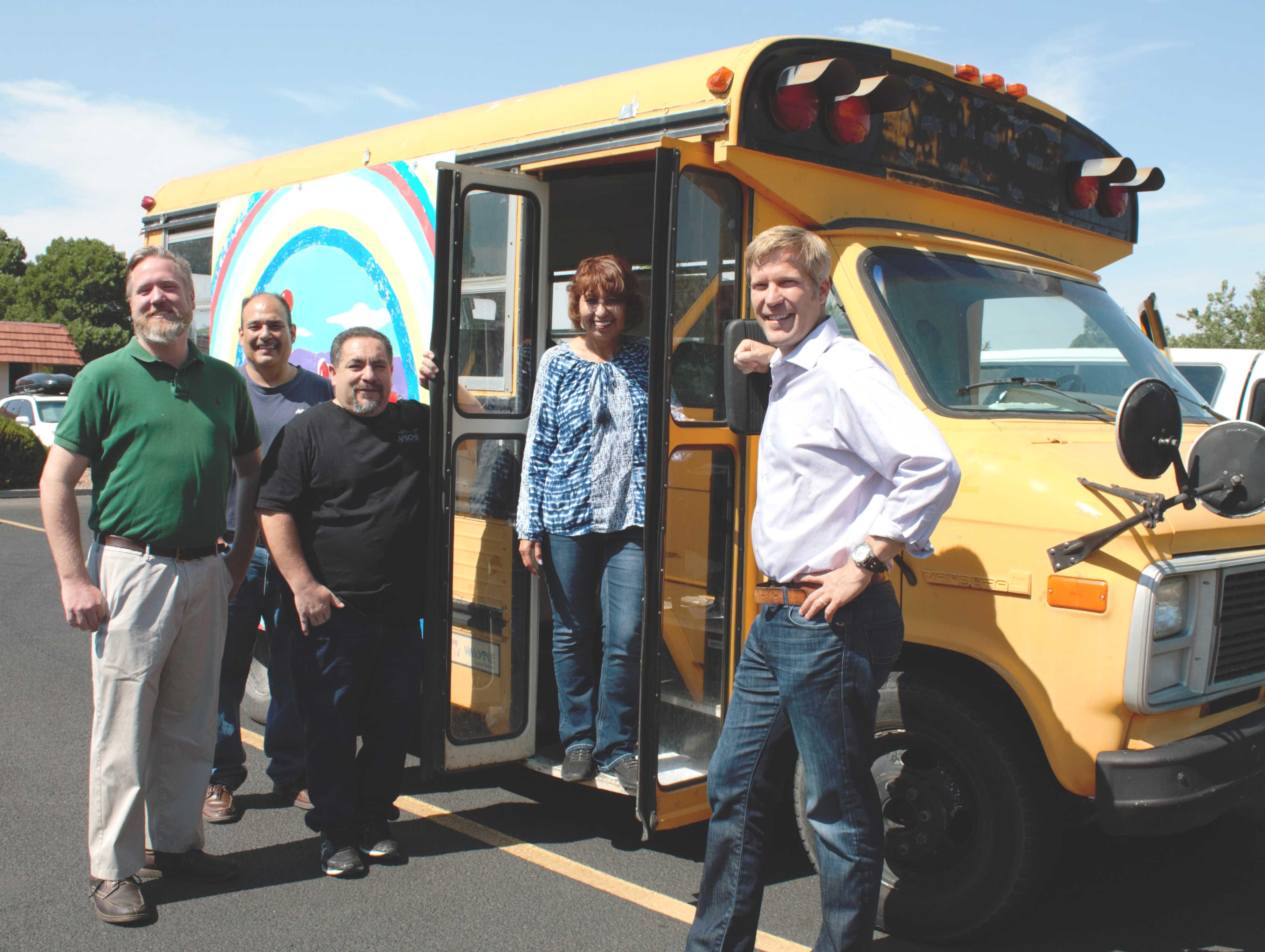 pictured Left to Right: Michael Dorin, President Local 2962 - ABQ Clerical and Technical Employees, Tomas Romero, President Local 1888 - City Security, Casey Padilla, President Council 18 & Local 624 - ABQ Blue Collar, Transit and Water Authority, Patricia French, President Local 3022 - ABQ M-Series, and Tim Keller.
We are honored to endorse Tim Keller for mayor because he shares our vision to support good careers at the City of Albuquerque. We trust Tim will work hard and be a mayor who values our work and the voice of workers." said Casey Padilla, President of AFSCME Council 18 and Local 624